Implementing a transportation management system pays off in many ways.
Gain a Big ROI with a TMS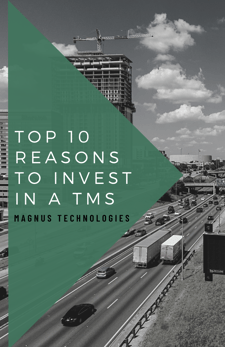 The digital supply chain is booming, and transportation companies will need to keep up. Technology is the only way to do that. Investing in a TMS now will set your company on the path to effectively managing your freight operations. It'll help you create efficiencies, improve supplier and partner relationships, save money, improve visibility and more!

Customers, suppliers, drivers and truck owners depend on up-to-the-minute information. Organizations without the latest technology can't provide that. But with a cloud-based TMS, you can.
Get our new ebook "Top 10 Reasons to Invest in a TMS" now!