Tired of Supply Chain Bottlenecks? Motor Carriers Should Give Coopetition a Shot
Motor carriers are scrambling to keep up with freight demand and bring the supply chain crisis to an end. Some challenges are beyond their control, like backlogged orders of new equipment, and others have no easy solutions like a driver shortage now estimated by the American Trucking Associations to be 80,000 strong.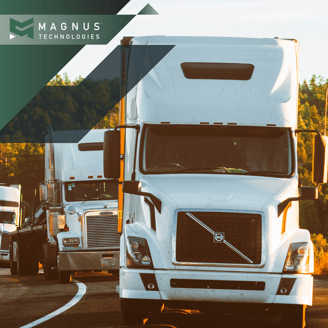 With capacity stretched thin from coast to coast, more freight will continue moving through spot market transactions. This only creates more work for the parties who use load boards to find trucks and loads.
A much more efficient method for motor carriers to utilize spare capacity is to connect with friendly competitors in a private network through a common transportation management software (TMS) platform.
This method can help relieve supply chain bottlenecks as well.
Some might describe this effort as "coopetition" or "working with frenemies." Others might simply call it collaboration. Putting catchphrases aside, the concept is ready to be applied in the trucking and logistics industry at scale during a time of need.
Get pricing out of the way
Motor carriers are not going to leave money on the table just to make collaboration work. Any savings from doing business with friendly competitors must come from increased efficiency and other mutually beneficial outcomes.
Data is widely available to help carriers make pricing decisions no matter what customers they serve, and to quickly move collaboration along. Speaking of prices, the spot market is expected to continue a hot streak across all industry sectors.
Analysis by freight matching service DAT shows that pricing in the spot market for dry van, reefer, and flatbed loads is up 12%, 19% and 11%, respectively, compared to this time last year.
AFS Logistics, a large third-party logistics service provider that manages more than $10 billion in freight payments for shippers, publishes a truckload rate index and has a recent forecast of a 24.2% increase this quarter compared to its Jan. 2018 baseline.
Pricing is not an issue to make collaboration work. What remains is for all parties to have visibility of available loads and capacity along with the right tools to conduct business. Problem solved.
Connecting in a single platform
Transportation companies in the same industry sector, such as auto hauling, dry van or flatbed, often have excess loads or capacity that can be dispatched more efficiently by their competitors.
Doing business with competitors that operate similar equipment and use the same TMS platform can produce a better outcome than searching for a random carrier on a load board, especially during a supply chain crisis.
Magnus Technologies provides customers with full access to the Magnus Carrier Advantage Network as part of a subscription to its enterprise SaaS-based TMS platform. The private network allows carriers to share loads and capacity with other members.
Carriers that use the Magnus network can find available loads from competitors to reduce deadhead miles. For example, an auto transporter may have 10 trucks making deliveries in a certain market. A competitor may be short on trucks in the same market to move loads for a customer.
Having visibility of such opportunities in the Carrier Advantage Network enables carriers to connect and initiate a dispatch through the Magnus TMS, just as they would with their own assets.
The integrated Magnus Driver App — also part of a single subscription — gives carriers real-time visibility of loads dispatched by friendly competitors. Drivers can update the status of orders at critical steps along the route.
Once a delivery is complete, drivers use the app to capture and send images of proof of delivery receipts to expedite invoicing and payments through the Magnus TMS platform.
Magnus has a long history in the auto transport sector, where a tight community of carriers recognizes the value of partnerships for sharing capacity to cover loads and accessing more freight to grow their businesses.
A future possibility is to allow carriers that use TMS systems other than Magnus to integrate with the Carrier Advantage Network. Magnus welcomes the opportunity to collaborate with technology providers through its open platform.
To be part of a growing community of motor carriers that are sharing capacity to address supply chain challenges, contact us today at (877) 381-4632 or sales@magnustech.com
About Magnus Technologies